Since 1937, EDMA has been designing hand tools for building constructors.

Established in « Ile de France » (suburb of Paris) and in the South-East of France, EDMA has the will to manufacture in France a growing number of products and to register its activity in a global approach of sustainable development. EDMA tools are designed in a permanent search for innovation and quality to provide real solutions to the needs of constructors in their daily work, all over the world. They are also designed to save time and effort for their users.
EDMA currently devotes a 4200 m² area based in Ile de France (suburb of Paris) to the manufacturing of a large number of tools.

EDMA's objective is to eventually deploy the necessary resources so as to further increase this number of tools totally manufactured in France.

EDMA has moreover joined a few months ago, the French Fab's brand which embodies a French industry, innovative, exporting and open to evolutions.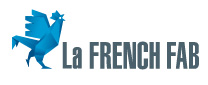 RESPONSIBLE TOOLING
This will of EDMA is also part of a global sustainable development approach to limit and reduce the carbon footprint of its production.

With this same goal in mind, the packaging of many products has been redesigned to significantly reduce the use of plastic in favor of recyclable cardboard.

Many EDMA tools have one or more parts that can be replaced. This gives users the opportunity to make their EDMA tools last longer and to reduce waste production. This offer of all EDMA spare parts is permanently available in the online store on the EDMA website.
INNOVATION AND QUALITY FOR USEFUL AND EFFICIENT TOOLS

The search for innovation is at the heart of tool manufacturing at EDMA. Indeed, the R&D department registers more than 8 patents per year. They are the result of rigorous work on the materials and technologies that integrate the tools.

EDMA also cultivates a close relationship with the users of its products. This allows EDMA to gather their needs and feedback to feed the design of ever more efficient tools.

This proximity also makes EDMA involved to develop tools that are real "time and effort saving" solutions for constructors, sometimes working alone on a site and with increasingly busy days.

Quality is of course present at each stage of the design and manufacturing of EDMA tools. These tools have various certifications testifying a permanent concern in this field:

- NF - EN ISO 2001 (quality management systems)
- NF - EN ISO 14001 (environmental management systems for the area of activity where EDMA's head office is located)

- Membership in the eco-organization ECOLOGIC in charge of the collection and treatment of Waste Electrical and Electronic Equipment (WEEE)

 EDMA Blades
EDMA Multi- Coup Extra - Mitre Shears
EDMA The Dimpler